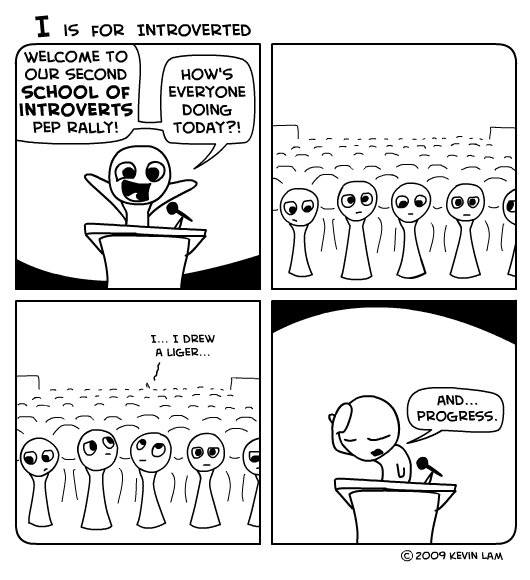 New comic!
On a completely unrelated note, a lil somethin for me only two weeks late:
my Halloween '09 recap
.
Partied-it-up with

Frances, Kristina, and Jane

(not the partying kind of partying, the commandeering of candy kind). Planned to go to Balboa.
I was

Carl Fredricksen

! Yknow. Old man from

Up

. (Which I saw again today - just as or even MORE awesome the 3rd time!)
At first I thought this year we were a little

too old

to go trick-o-treating... but then I saw a picture of an artist named Brad Guigar on Twitter getting his Dr. Strange costume ready for the big day. He's 30-somethin' years old. This wasn't the solidifying sight that convinced me it was okay to trick-o-treat, but it made me feel better about doing so. Also, trick-o-treatin' is still pretty fun.
Chipotle!

Free burritos

= long line

Jane didn't feed me

while I was driving us to Balboa to trick-o-treat, but that idea, if executed, would've been both funny and frightening - trying to smash a messy burrito in my face as I maneuver a large car down the road at 70mph and all. Well, maybe just frightening.
Ladeeda

door to door getting candy

. Yknow what, I bet religious groups can get some fancy business on Halloween night.
-knock knock, open door-

"Hi, I'm from the 'God Is Awesome' church, would you like to believe in this bible?"

"Oh uh... no-"

"Make a donation?"

"No, no thank you."

"Oh I see. In that case, I am a trick-o-treater, I request that you give me some candy, as you are required to do so to a trick-o-treater. -holds out bag-"

"Um... -drops one lone candy in bag- okay bye now."

"Guess what. You just donated some Bon Bons to Jesus Christ.

I win.

"

Actually I wouldn't want this to happen.
At one house, the door opened to a guy who called himself

"The Wizard"

. He'd quiz us on random trivia according to our education status (he didn't know much art so I had to answer Beowulf questions), and then gave us candy depending on how many questions we got right. So that was new.
Later we met up with

Darren and Kenny

and Kenny's possum posse from UCI! (HAH could you imagine Kenny with a possum?? Actually, that's not very hard to imagine for some reason.)
Then they left to karaoke I think.
Lastfinally, we walked down to the

beach

. For the lack of a philosophical life analogy of the open, breezy beach which led out to an ocean visible by nothing but moonlight, it was cool!
Then home. Good Halloween. The end.
By the ways, this scene wasn't even in
Up
, but it's still hilarious on its own...